During the final stage of the World War II, on August 6 and 9, 1945, respectively, the Japanese cities of Hiroshima and Nagasaki were bombed with atomic bombs dropped by the United States. Since then, there have been numerous nuclear threats posed by different countries in many parts of the world. Still, after all these years of stockpiling nuclear warheads, Hiroshima and Nagasaki remain the only victims of a direct nuclear attack.
Let just find out some Lesser known facts about these two Cities HIROSHIMA AND NAGASAKI:
After the first bomb exploded in Hiroshima, some unsuspecting survivors traveled to Nagasaki only to be bombed again. It was discovered that a total of 165 people (known as double survivors) survived both bombings.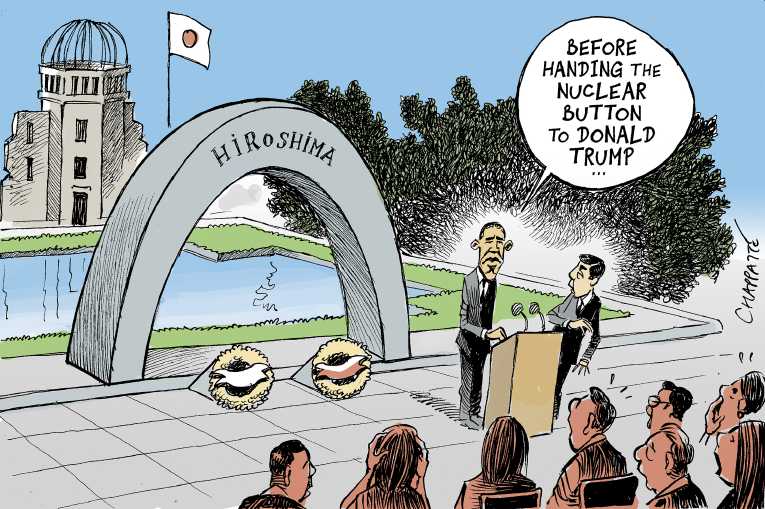 In May 2016, Barack Obama became the first sitting US President to visit Hiroshima. He visited the Hiroshima Peace Memorial Museum and laid a wreath at the cenotaph in the Hiroshima Peace Memorial Park, which commemorates the victims of the atomic bombing.
In 1955, the Nagasaki Peace Park was opened at the original bombsite in Nagasaki. Located in north end is the 30-ton Peace Statue created by local sculptor "Seibo Kitamura". It is said that the statute's right hand is raised upward to point to the threat of nuclear weapons while the horizontally extended left hand symbolizes peace.
It is estimated that about 10% of victims of the Hiroshima and Nagasaki bombings were Koreans. Most of them were forced laborers making guns and ammunition for the Japanese military. Today, both cities still have large Korean communities.
The iconic Japanese giant monster, Godzilla, was originally conceived as a metaphor for the Hiroshima and Nagasaki bombings.
There are lot more facts that have dark secret behind this atomic attack. No one in the whole world can forget this incident not even the American's for sure.
Stay tuned to LOPSCOOP for more informative updates!