Your username or email address

Log in

Sign in
Enter the email address for your account and we'll send you a verification to reset your password.

Hilarious Pirated Names Of Big Brand - PUMA!

See how people ruined the name of PUMA brand. Must see.

posted on 07/29/2017 18:47:22
We all know that wearing brand is considered as one the status symbol in the society and it's human tendency to recreate things according to it's budget. So today we will find out that how many local market operators create their own version of PUMA brand.Let's see some funny versions of PUMA: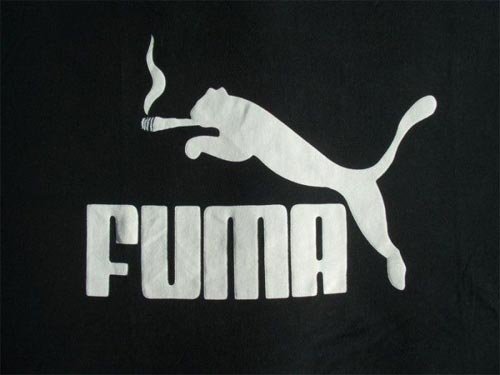 YE! Fuma sounds good and when puma become "HIGH" call him fuma.
Forget about the animals and concentrate on cute fishes. TUNA - sounds good.
Make way for our very own new brand PIGG. see the jump over here!
Cute board always sounds good. Yes you heard it right PAMA.
Timon and Pumba, and I guess PUMBA sounds better.
Fed up of this fit and fine puma than go and switch PUMA plus. hahaha see the size.
This one is hilarious, imagine if puma get dehydrated and fall into COMA than this will be the best logo i guess.
Enjoy your holiday and check your PUMA products wisely maybe some day you will also get chance to see these types of amazing cheap brands.Stay Tuned To LOPSCOOP for more funny updates!
Add you Response
㑼
Hilarious Pirated Names Of Big Brand - PUMA!