MTV airs many reality shows like Rodies, Splitsvilla, Love school, etc that are quite entertaining and challenging too. MTV Splitsvilla is an Indian television reality show that is showcased on MTV (Indian Channel). The show is anchored by former Rodies winner Rannvijay Singh and talented actress Sunny Leone.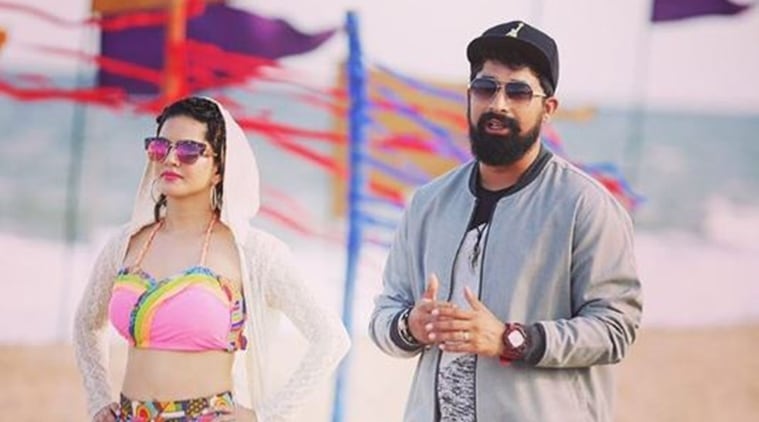 The series is loosely based on the American dating reality show which is known as 'Flavor of Love'. The reality show revolves around young boys and girls trying hard to stay at Splitsvilla house, performing various tasks and fighting the elimination rounds. Apart from fake fights, we can witness meaningless arguments and overacting by the participants. Here, we will tell you why to watch new season 9 of MTV splits villa. Now all the audience has become wise and intelligent. So, ignoring all the other silly things, the core reason to watch Splitsvilla now is the one and only, the ravishing SUNNY LEONE. Also, we are going to tell you some cute things about Sunny.
There are 5 best things are about Sunny Leone in Splitsvilla: -
1) DRESSES: -
Sunny knows how to enhance the beauty of the show. Previously, in season 8, Sunny has seen perfectly flaunting her dress in every episode.
2) CUTE SMILE: -
A smile is the best makeup to wear on face, especially if she's a girl and how we can deny the cutest smile of lavishly beautiful and hot Sunny Leone. In the last two seasons of Splitsvilla, Sunny has amazingly spread happiness with her cute smile.
3) V-DESI TADKA
Indian audience always wants something new and if we talk about Sunny Leone she always uses both Hindi and English language that always creates humor in the show and apart from that this V-Desi tadka gives a perfect TRP to the show.
4) PERFECT ANCHORING WITH RANVIJAY
Both of them look amazingly smart and cute while anchoring the show. They do anchoring in their own way and know how to crack jokes on each other that make the show more delightful to watch.
5) GOOD SUGGESTION ON LOVE
Sunny knows exactly where to act and where not to. In previous seasons of Spiltsvilla, she suggested some really good points to the couples that how to lead their love life easily. So, hopefully, in this season, you all will definitely get some good points on love life by Sunny Leone.
From season 7 till now, Sunny has showcased her many appealing shades and we all are hoping that in this season i.e. season 9, she will again going to bring some new twist and turns to the show.
For more Entertainment updates stay tuned to Lopscoop!