Your username or email address

Log in

Sign in
Enter the email address for your account and we'll send you a verification to reset your password.

Ramadan 2017 Begins Today: Here's Everything You Need To Know About It

Importance and benefits of fasting and advice on diet.

posted on 05/28/2017 15:24:31
Welcome Ramadan! Also known as a month of blessing, mercy and forgiveness, Muslims in India and across the sub-continent mark the first day of Ramadan on Sunday. This is the best of all months in the Islamic calendar. Ramadan brings happiness and goodness, opens the gates of heaven and a month of fasting and spirituality for millions of Muslims across the globe.
PM Modi greets nation, prays for peace and harmony
Prime Minister Narendra Modi extend his greetings to the nation on the arrival of Ramadan and prayed that it enhances the spirit of peace and harmony in the country. "Greetings on the start of Ramzan. May this holy month enhance the spirit of togetherness, peace & harmony across the world," Modi tweeted.
Importance of Fasting
The month of Ramadan is the holiest month in the Islamic Calendar. According to Islamic scholars, Fasting, one of the five pillars of Islam is an occasion and a religious obligation for Muslims for earning maximum rewards by month-long abstinence from food and drinking liquids that starts at the crack of dawn and ends at sunset. It is said Ramadan is significant because 'it burns away sins.'
Benefits of Fasting
The blessing month certainly brings a number for benefits for Muslims who observe fasting especially at the peak of summer season this year. Fasting helps the body to cleanse itself. Fasting helps weight loss, improves insulin sensitivity, lowers triglyceride levels, boost up metabolism, promotes longevity and also slows down ageing process.
Advice on Diet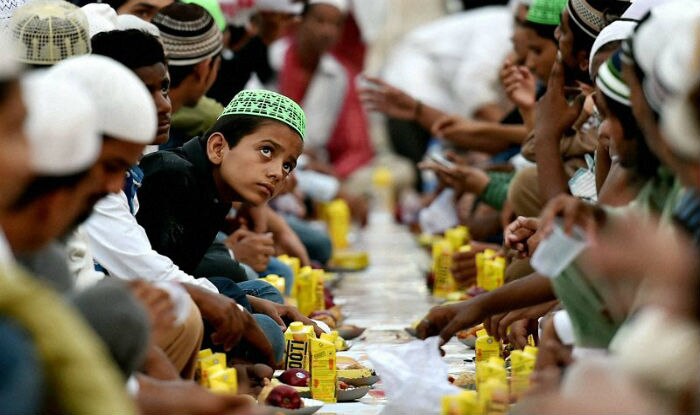 Diet in Ramadan should be as simple as possible. Break your fast with dates as they are filled with a burst of much-needed energy. Consume fibre-rich foods and stay hydrated from Iftar to Suhoor. Include milk and fruit juices in your meals. Avoid caffeinated drinks such as coffee, tea as they can lead to fluid loss.
Muslims celebrate the end of Ramadan with a few days holiday called Eid al-Fitr.
Add you Response
㑼
Ramadan 2017 Begins Today: Here's Everything You Need To Know About It